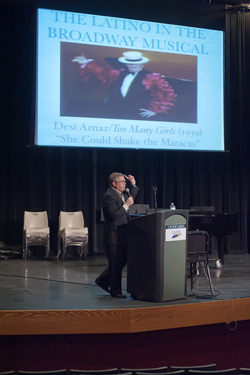 Lectures by Marc Courtade

Lectures on
Broadway Musicals,
Opera and
Great Performers


---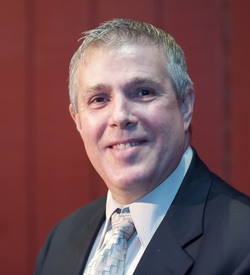 ---
Are you are looking for a talk on musicals or opera? I have delivered hundreds of lectures and classes in the past few years throughout Long Island and New York City. The subjects range from voices of opera (Beverly Sills, The Three Tenors, Renee Fleming) to great entertainers (Julie Andrews, Barbra Streisand, Lena Horne) to theater and opera history (The Rodgers & Hammerstein Era, Bernstein on Broadway, The Ethnic Musicals, The Pulitzer Prize Winning Musicals). And more are being added all the time.

Currently, I have more than 100 lectures prepared, and am happy to tailor them to your needs, or even write something specifically for your organization. I also do multi-week courses, designed around specific topics relating to Musicals, Opera and Great Performers. All of my lectures are done in Keynote, MAC's version of PowerPoint, which are very easy to set up in any space. They are filled with photos, and music and video clips. Most talks are usually one hour in length, and I always appreciate a Q&A afterward. My rates are reasonable. This is a labor of love for me. As long as I am passionate about the topic, I am always eager to do the research and assemble a quality presentation.
Reviews

"I have had the pleasure of employing Marc Courtade to teach Musical Theater and Opera courses over the past several years. During all that time, I can truthfully say I've never known him to be anything but FANTASTIC! No matter what the musical or opera he presents, rave reviews follow."
Kay Hutchins Sato, Ed.D.
Assistant Provost for School of Continuing Education
LIU Post


It has been an absolute pleasure working with Marc....he make's it all so easy. His programs have been fantastic. My patrons find him very engaging and his material excellent. The thing I hear most is "bring him back often". Thank you so much for bringing your programs to Jericho!
Phyllis L. Cox
PR/Program Coordinator
Jericho Public Library

"Whether his topic is opera or musicals, Marc's knowledge of his subject is comprehensive and delivered with charm and zest."
Jessica Ley
Program Coordinator
Port Washington Public Library

"From Show Boat to Fiddler and everything in between, [his] use of video and music excerpts enriched the experience and made us witnesses to wonderful stories and music of a bygone era"
Rochelle Berger
Program Chairperson
National Council of Jewish Women, Rockland Section

"What a joy it is to have Marc Courtade speak! His enthusiasm, humor and vast knowledge of Musical Theatre never fails to impress all in attendance. His presentations are always colorful, magnificently delivered and extremely informative."
Maddy Levy
Director of Cultural & Fine Arts
The Barry and Florence Friedberg JCC

About Me

I am a performing arts professional with over 25 years experience and a passion for sharing my knowledge about the arts. I served as Business Manager at Tilles Center for the Performing Arts/LIU Post for 17 years, as well as Adjunct Professor of Arts Management at LIU Post's Arts Management Program. Previously I held positions in the New York City Opera's Artistic Administration and at Lincoln Center for the Performing Arts (Development). Currently, I also freelance, lecturing extensively on Musical Theater, Opera and Great Performers.

At Tilles Center I created, implemented and curated a successful pre-performance series called Performance PLUS! for ten seasons. Performance PLUS! included lectures, demos and other related events designed to complement and enhance the audiences' understanding and enjoyment of the works they see and hear. I still regularly teach courses at the Hutton House Lectures at Long Island University, specializing in Musicals and Opera. I was a speaker for the New York Council for the Humanities from 2007 to 2015.
​
My education includes a Master of Science in Management and Urban Policy/Non-Profit Management, New School for Social Research (1997); Bachelor of Professional Studies/Music (Voice), Empire State College (1985); and Bachelor of Arts/English, SUNY Buffalo (1977).